20% off ALL bike, ski and snowboard services.
On-site service shops to ensure you a complete "fit and tune" before hitting the terrain.
Shop exclusive membership deals for you
Your Sun & Ski Sports Peak Perks comes with special member-only deals.
90-day performance guarantee
We want you to love your gear, so here's 60 more days from the date of purchase.
Receive a birthday gift.
Just tell us when the big day is, and we'll mark our calendars to give you $10 to spend any time.
Extended (easy) returns
30 extra days at Sun & Ski Sports or sunandski.com.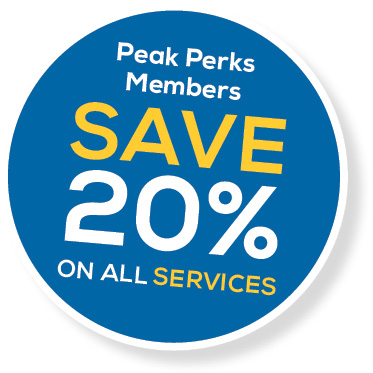 More FREE Perks:
Lifetime* Unlimited Hot Wax on skis and snowboards
Lifetime* Adjustments and Inspections on bikes
Warranty processing
Access to join run and cycling clubs
* With Peak Perks Membership and qualifying Sun & Ski Sports purchase. See store associate.

Not a member?
Join for FREE and Save.

See store associate.