Sun & Ski Salutes
Patriotism is close to home for us. Literally.

What is the discount?
10% off your entire purchase*
Applicable to all sale or clearance priced items
Who is eligible?
Active Duty or a Veteran of the U.S. Military
Emergency First Responder
EMT
Firefighter
Police Officer
How can I get the discount?
Simply present your valid military ID, healthcare profession ID or a government issued badge.
Are there any exclusions?
One-time use. Must relinquish. No cash back value.
Cannot be applied toward special orders, event registrations gift cards or previous purchases.
Cannot be combined with other coupons, or used in conjunction with the Sun & Ski Cash Earning Period or Partner/Holiday Card discounts
Excludes drones, GoPro, all Cannondale, Rocky Mountain, Cervelo, and Santa Cruz bikes.
Can I use this discount online?
For online purchases please email or chat with our Customer Service team. Currently due to COVID-19 our team members are working remotely, so our access to phones is to check the voicemail. Chat would be the most effective manner to place an order online with this discount. If you place an order and email customerservice@sunandski.com they can also work to discount your order. Thank you for your patience as we navigate our current restrictions.
*Cannot be combined with other coupons or offers. Not valid on previous purchases, gift cards or event registrations. Excludes special orders. 10% off regular price bikes and GoPro. Excludes all Cannondale, Rocky Mountain, Cervelo, and Santa Cruz bikes. Cannot be used for IKON Passes.
To Our Own Heroes - Thank You
We especially thank our own employees for their service to our country. It is because of your bravery, hard work and dedication that we have the freedoms we hold dear today.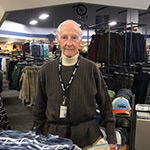 CJ Hixon
Sales Associate
31 years with Sun & Ski Sports
Army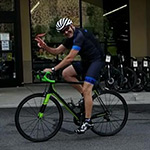 Bob Davies
Assistant Store Manager
2 years with Sun & Ski Sports
Ct Army National Guard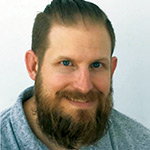 Ryan Allison
Store Manager
6 years with Sun & Ski Sports
USMC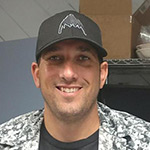 Jason Piliero
Sales Associate/Ski Tech
9 years with Sun & Ski Sports
US Coast Guard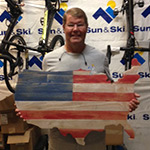 Glen Hogan
Bike builder
2 years with Sun & Ski Sports
Air Force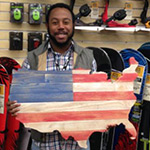 Adrian Wilson
Sales associate
1 year with Sun & Ski Sports
Air Force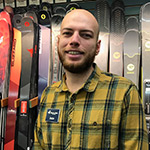 Jade Adam Gianakos
Hardgoods Coordinator
4 years with Sun & Ski Sports
Army Reserves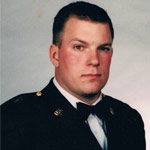 Andrew Christ
Assistant Director of Store Operations
8 years with Sun & Ski Sports
Army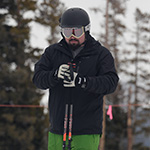 Matt Filliben
Home Office
Over 1 year with Sun & Ski Sports
Lincoln County Sheriff's Deputy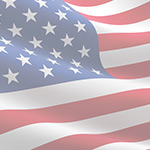 Bryan Trevino
Assistant Store Manager
5+ years with Sun & Ski Sports
Army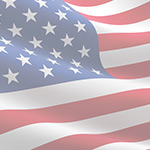 Rick Sanchez
Bike Mechanic
8 years with Sun & Ski Sports
Senior Officer- Bureau of Prisons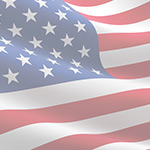 Garrett Pugh
Part time Sales Associate
1 month with Sun & Ski Sports
Army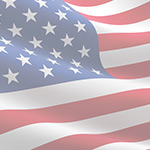 David Miller
Assistant Store Manager
17 years with Sun & Ski Sports
USMC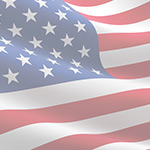 Kelson Mulcahy
1+ year with Sun & Ski Sports
ETM