Swix CH06XL-120 Liquid Glide Wax Spray, Blue, -4C/-12C, 125 ml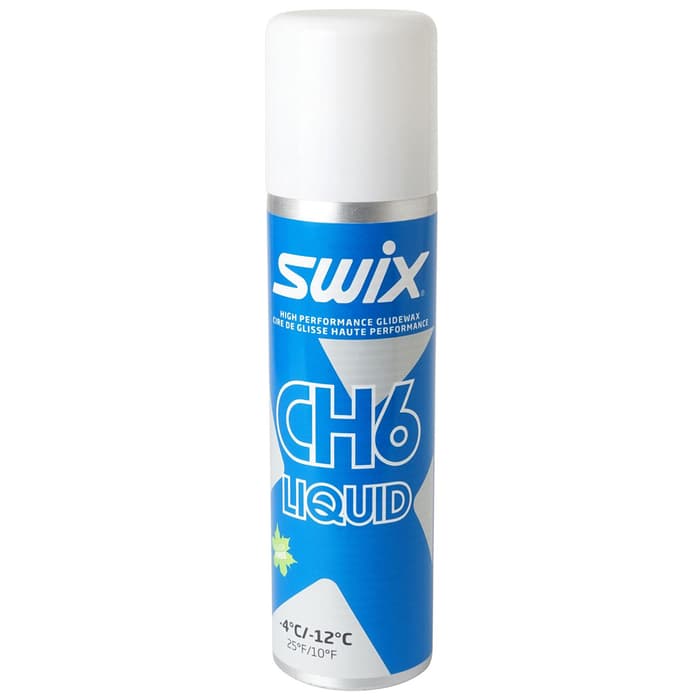 Product Details
The Swix CH06XL-120 Liquid Glide Wax Spray is a liquid spray-on training wax that can be used alone or as an underlayer for racing waxes. Especially developed for cold conditions, down to -12°C (10°F). Below this point liquids are normally outperformed by traditional paraffin waxes. CH06XL is a versatile wax that works in all snow conditions, but is at its best when the humidity is high.
---
Features
Great liquid glider, that is very durable An undisputed favorite in cold conditions Hard and durable, yet easy to apply A favorite both in alpine and XC No iron needed
Tech Specs
Net Weight: 0.13 Net Volume: 0 Gender: No Relevance Fluor Free: Yes H-sentence number: H222, H229, H319, H336 H-sentence: Extremely flammable aerosol. Pressurized container may burst if heated. Causes serious eye irritation. May cause drowsiness or dizziness.
---