Landyachtz Dinghy FG Watercolor Skateboard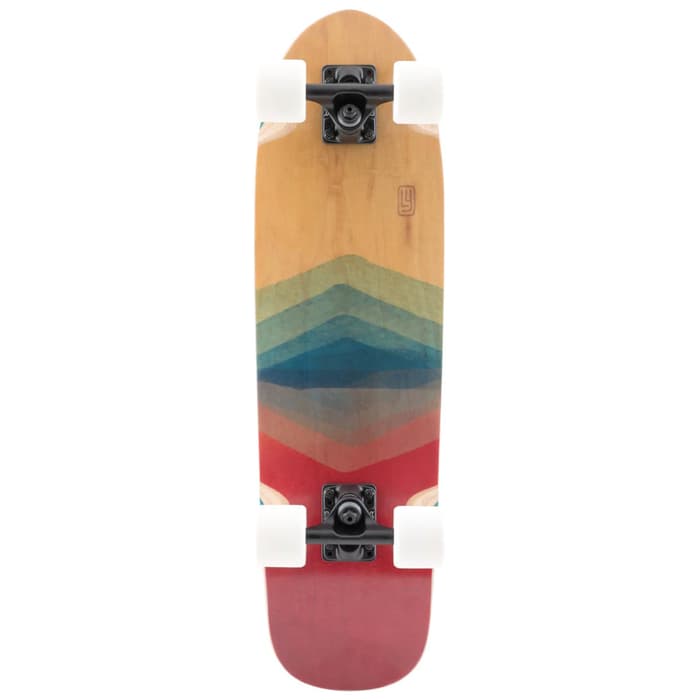 Product Details
The Landyachtz Dinghy FG Watercolor Skateboard is the same classic shape you've come to know and love but with an added layer of fiberglass for extra stiffness and dampening. This board is perfect for heavier riders, people with tons of rough pavement in their area or any one looking for the smoothest possible ride. This skateboard has a kicktail, low concave and sanded wheel wells which come together to create the best riding and responsive board out there. The Landyachtz Dinghy FG Watercolor Skateboard is setup to truck through anything you put in front of it.
---
Features
Kicktail Low concave Sanded wheel wells Perfectly paired components Playful Lively Practical Responsive Agile **NOTE: Wheel colors may not be as pictured.
Tech Specs
Materials: 100% Canadian Maple Dimensions: 28.5" L x 8" W Wheel Base: 14.6"
---