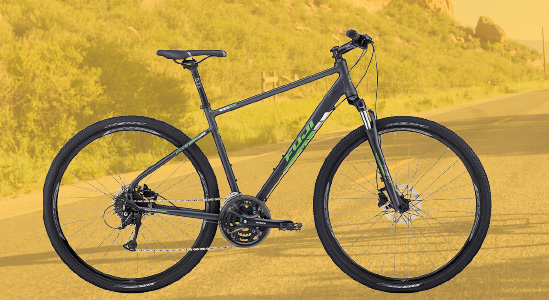 FITNESS HYBIRD
Fitness hybrid or flat-bar road bikes are fast, lightweight, sporty, fun to ride, and more comfortable than the traditional road bike.
Versatile
Medium riding position
Functional as an urban commuter
Great for pulling a child trailer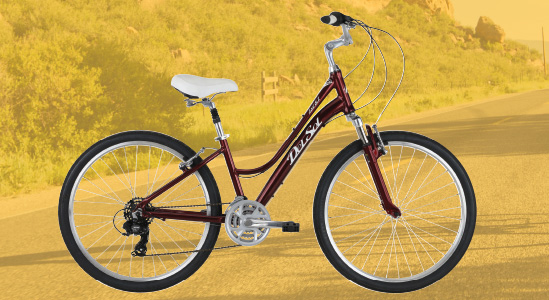 COMFORT HYBIRD
Comfort hybrid bikes are for riding casually around your neighborhood or local paved, multi-use trail, and provide maximum comfort.
Comfortable
Plush
Upright riding position
Versatile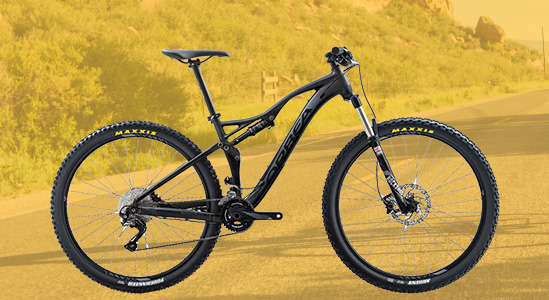 MOUNTAIN BIKE
Mountain bikes are for getting off road and are capable of handling rocks, roots, and loose dirt on the climbs at the local trail.
Great on technical terrain
Medium riding position
Very sturdy
Available in front suspension or full suspension options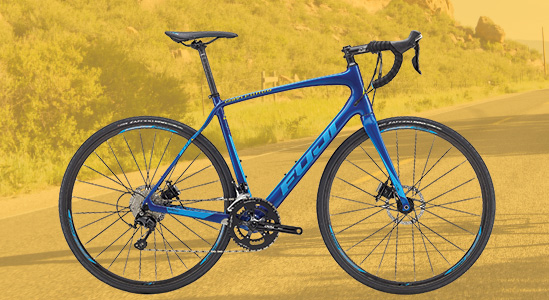 ROAD BIKE
Road bikes can ride faster, longer, and are for riding with a group of friends or a two-day fundraising bike ride like the MS150.
Lightweight and aerodynamic
Lower, aggressive riding position
Narrow, fast rolling tires
Higher gear range designed for faster speeds.