Wakeboard Clothing Options for Women?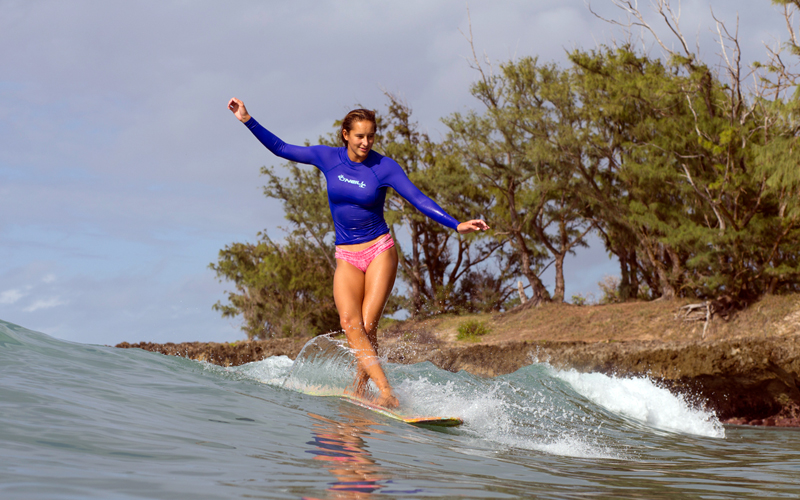 The best wakeboard clothing is comfortable, functional, and stylish. Of course, veryone wants to look amazing on both the water and on the board,. However, you don't want to lose functionality and allow your clothing choices to get in the way of a great time on the water. Suiting up with the right wakeboard gear can include many of the following options.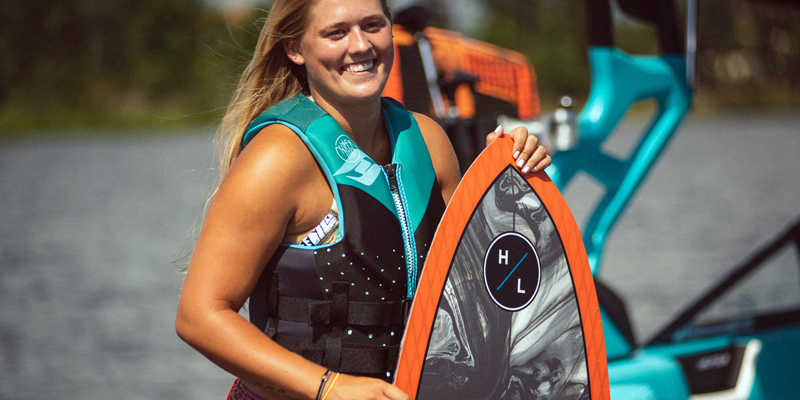 There are plenty of swimwear options to choose from. While a one-piece suit is preferred for optimal performance, there are many two-piece options that can provide great coverage and anti-slip features. Choose something that you will feel comfortable bouncing around the wake and seizing any and all opportunities for "air". Having something that will support your features will allow movability in all water conditions. High neck and cup support can help with varying activity on the water. Look for clothing with wide straps, full coverage, and good hold ties to stand firm in your course behind the boat.
Quality board shorts are an enhancement to any day on the water. Quick dry and multi-way stretch fabrics will not only help provide coverage but will allow you to not lose your drawers when a wipeout does occur.
UPF (Ultraviolet Protection Factor) in Clothing
If you are worried about sun exposure while on the water, many clothing pieces actually provide an SPF or UV rating to help block harmful sun rays against your skin. Not only will your stylish choices look amazing, but it can also absorb and block pesky UV radiation. To this day, clothing still remains one of the most effective forms of protection against sun exposure and damage. It's the simplest way to keep your skin safe, where unlike sunscreen you will constantly have to reapply. Pieces that are 30 UPF qualify for The Skin Cancer Foundation's Seal of Recommendation!
UPF of 30 to 49 offers very good protection

UPF 50+ offers excellent protection
And of course the more skin you cover, the more optimal the UPF coverage. They not only offer rash guard tops but bottoms as well.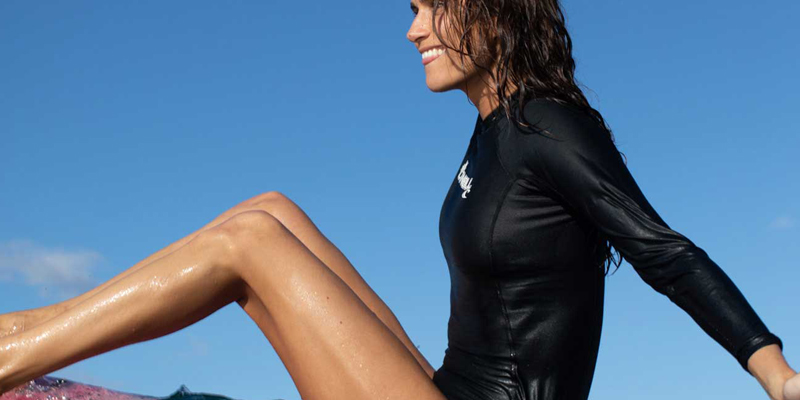 For either chilly days on the water or high sun rays, rash guards can be an excellent choice to protect your skin from harsh or varying weather conditions. Typically you want a rash guard to form around your body but a looser fit may be preferable because it will not only provide a more comfortable feel, but tighter fitting clothing will stretch and reduce the level of UPF protection. This is because fibers can pull away from one another and allow UV light to pass through. This is a personal choice for you and your adventure ahead. You definitely want something that will not constrict movement during activity.
Some wakeboarders like to wear wetsuits, heavier rash guards, or even spring suits, in cooler water temperatures. Springtime wakeboarding and even Fall temperatures can drop so drastically it can be hard for your body to handle the cold. Protecting your body from cooling temperatures can be a great way to enhance your performance and stamina behind the boat.
With this information, now you can make the best choice for your wakeboarding adventures. Need more tips, tricks, or info on wakeboarding or any other water sport? Visit your local Sun & Ski Sports for expert advice about all thing wakeboarding, including clothing, gear, and more!