ICEMULE Classic Small Cooler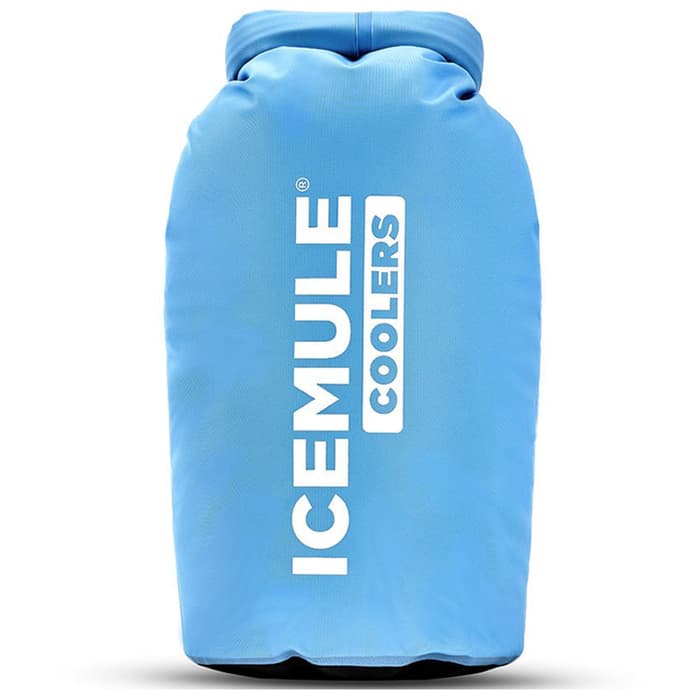 Product Details
The ICEMULE Classic™ Small Cooler has a 10-liter capacity. Featuring no zippers, comfortable strap for crossbody, floats, retains ice for 24 hours, welded seams to prevent leaks and 100% waterproof. A special feature is the IM Airvalve™ which allows air to be added to the insulation layer for increased insulating capability and also allows you to remove the air for easy storage. Built with MuleSkinET™ & MuleSkinEV™ for a rugged tough & sturdy material along with PolarLayer™ Insulation which helps keep your contents nice and cold. The ICEMULE Classic™ Small Cooler is the perfect personal use size.
---
Features
100% waterproof Floats Retains solid ice for over 24 hours High performance soft cooler Comfortable strap to wear as a crossbody bag No zippers Welded seams prevents leaking IM Airvalve™ allows extra air to be added to the insulation layer to increase the insulation capability & also allows you to release that air to roll the cooler up for easy storage
Tech Specs
Exterior Fabric: MuleSkinET™ Interior Fabric: MuleSkinEV™ Insulation Foam: PolarLayer™ Capacity: 10L / 6 cans + ice In Use Dimensions: 16" x 8" Weight: 1.6 lbs.
You May Also Like
Customers Also Viewed These Items