Element Section Skateboard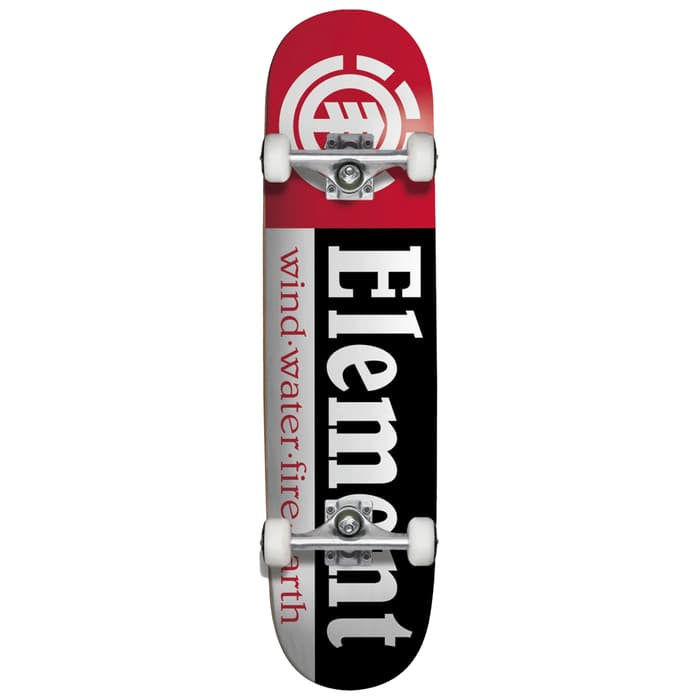 Product Details
The Element Section Skateboard is as classic as they come. It has all of the technical features you expect from a complete board like 60 mm 78A wheels, ABEC 5 bearings, and raw polished Element trucks. This board's deck features a clear grip and Element's signature branding on the bottom of the deck. The Element Section Skateboard is reliable and totally recognizable.
---
Features
Wheel Wells 60 mm 78A Wheels 1/8" Risers ABEC 5 Bearings Raw Polished Element Trucks Clear Grip
Tech Specs
Materials: 75% Wood, 15% Stainless Steel, 8% Polyurethane, 2% Paper Dimensions: Width - 7.75" Dimensions: Length - 31.25" Wheel Base: 14"
---