Lib Tech Air 'N Skim Wakesurf Board '19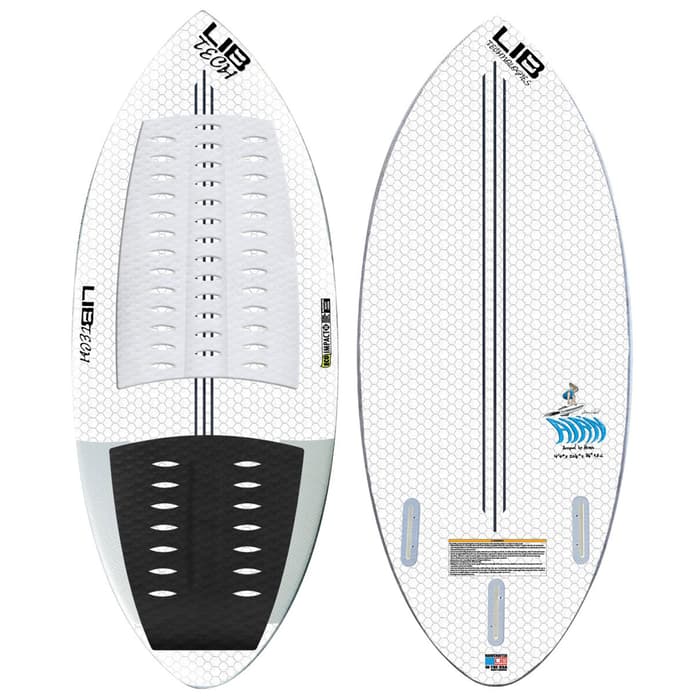 Product Details
The Lib Tech Air 'N Skim Wakesurf Board is fast with poppy high performance ready for some wet adventures. Offering nearly identical twin shape for a true skim style model, low rocker for maximum speed, pop, response & control, toe to heel edge control for amazing maneuverability and Lib Tech's ECO IMPACTO construction created a bullet proof durability to focus on shredding. Created with a unique carbon/balsa I beam spine for maximum pop, response and control. Water adventures do not exist without the Lib Tech Air 'n Skim Wakesurf board, so make sure you have one!
---
Features
Nearly Identical Twin Shape Carbon/Balsa I Beam Spine Low Rocker Toe to Heel Edge Control ECO IMPACTO Construction Skim Fit Set Includes: Two double foiled "nubb" lead fins/Size: 1 5/8" | One double foiled skim fin/Size: 1"
Tech Specs
Measures: 4'4" - N 16.65" x W 20.5" x T 17.2" x TH 0.75"
See How Others Are Using It
#sunandskisports
You May Also Like
Customers Also Viewed These Items