Transpack Ski Vault™ Double Pro Rolling Ski Bag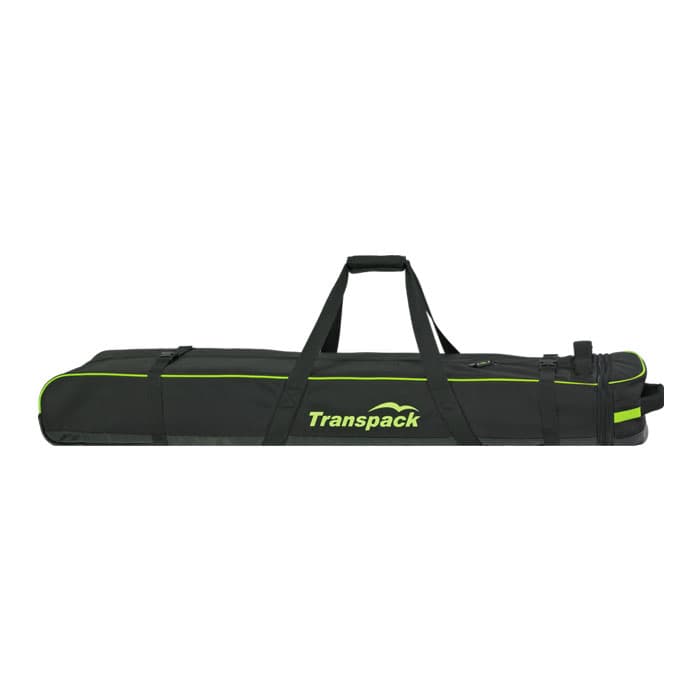 Product Details
The Transpack Ski Vault™ Double Pro Rolling Ski Bag gives you enough space to take two pairs of skis to your next trip, with the comfort that you want. This super padded rolling convertible travel case is made from a super tough, water-resistant 1680 ballistic nylon and thick memory foam padding that will protect your favorite skis through the entire trip. It features a nylon lining inside as well as a water-resistant tarpaulin bottom with runners for extra protection. You can easily adjust its length from 165 cm to 180 cm to 195 cm, helping you fit your skis perfectly. Its top and front padded handles add convenience when rolling bag while its industrial-strength compression straps provide load control and size adjustments. Protect your skis and travel with ease with the Transpack Ski Vault™ Double Pro Rolling Ski Bag!
---
Features
Super Padded Rolling Convertible Incredibly Tough Water Resistant Adjustable Length Top and Front Padded Handles Industrial Strength Compression Straps Internal Adjustable Web Straps All Terrain Quiet Wheels Easy Maneuverability Internal Zipper Pocket Double Locking, Self-Repairing Nylon Coil Zippers
Tech Specs
Materials: Body - 1680 Ballistic Nylon, Memory Foam Materials: Bottom - Tarpaulin Materials: Lining - Nylon Volume: 7400 in³ (122 l) Dimensions:12" x 8" x 65" - 77"
---