How to Store Hiking Boots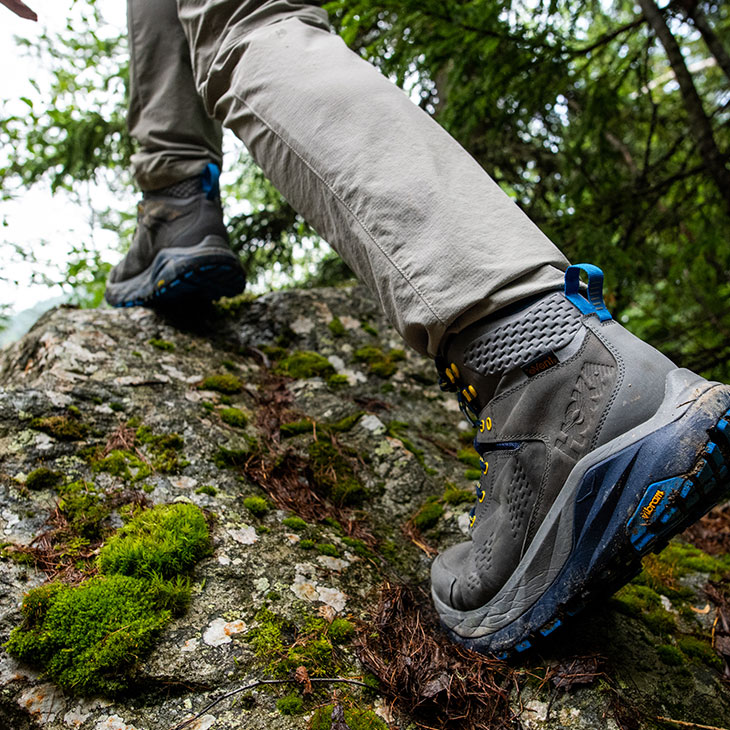 Quality hiking boots are a big investment, so it's worth taking the time to care for them properly. By knowing how to store your boots, as well as following these basic care tips, your boots will keep your feet safe and dry for many years of hiking and camping!
Where to store your hiking boot is important to its overall longevity. You want to store your boots in a cool and dry space. If you were to store them in an area that is too humid, it might affect the material. The same can be said about the heat. Too much heat can evaporate all the moisture from leather boots, which leaves it prone to cracking. If you are not using your boots for an extended period, this would be a good time to treat the boots so that you won't have to worry about it for the entire season.
Keeping your hiking boots clean is the best way to increase the length of their life.

If boots aren't cleaned up after an especially muddy day, dried mud and debris particles will grind deeper and deeper into the leather every time they flex, creating a sandpaper effect on the leather.

After each hike, take a few minutes to brush the dirt and debris from your hiking boots. You can use a boot brush or even an old vegetable or toothbrush. Acceptable cleaning solutions include boot cleaner, saddle cleaner, or a mild mixture of dishwashing soap and water.
Just like skin, leather dries out over time and when in contact with water. This is because of a process called trans-epidermal water loss (TWL). As the water evaporates, it draws out the natural oils of the leather. If not hydrated properly, this can lead to cracking and the loss of the natural water-resistant properties of leather. Leather hiking boots benefit from seasonal conditioning with leather boot treatment products. These products help condition the leather and make it more water-resistant.
Store your boots in a cool, dry place when you aren't using them. Avoid storing them in a hot attic or garage, as extreme heat can damage the material that holds them together, significantly reducing their lifespan.
Not all footwear cleaners are approved for leather boots. Be sure to double-check!

Don't use bar soap or detergents. They can leave a residue that will suffocate the leather and cause cracking and dry patches.

For mold: Use 8 parts water to 2 parts vinegar. For example, if you want to make 1 cup of solution you would use 4/5 of a cup of water (slightly more than ¾) and 1/5 of a cup of vinegar (slightly less than ¼).

Rinse thoroughly with water.

Always handwash as using a washing machine could cause damage.

Be sure to clean the outsoles in order to restore traction.

If you don't have waterproof hiking boots, and your boots get wet, let them dry before you remove debris.
With these tips, you should be able to protect your hiking boot investment for years to come. If you are looking for expert advice on your hiking adventures, come visit us online or at your local Sun & Ski Sports.