Welcome to Snowboarding Guides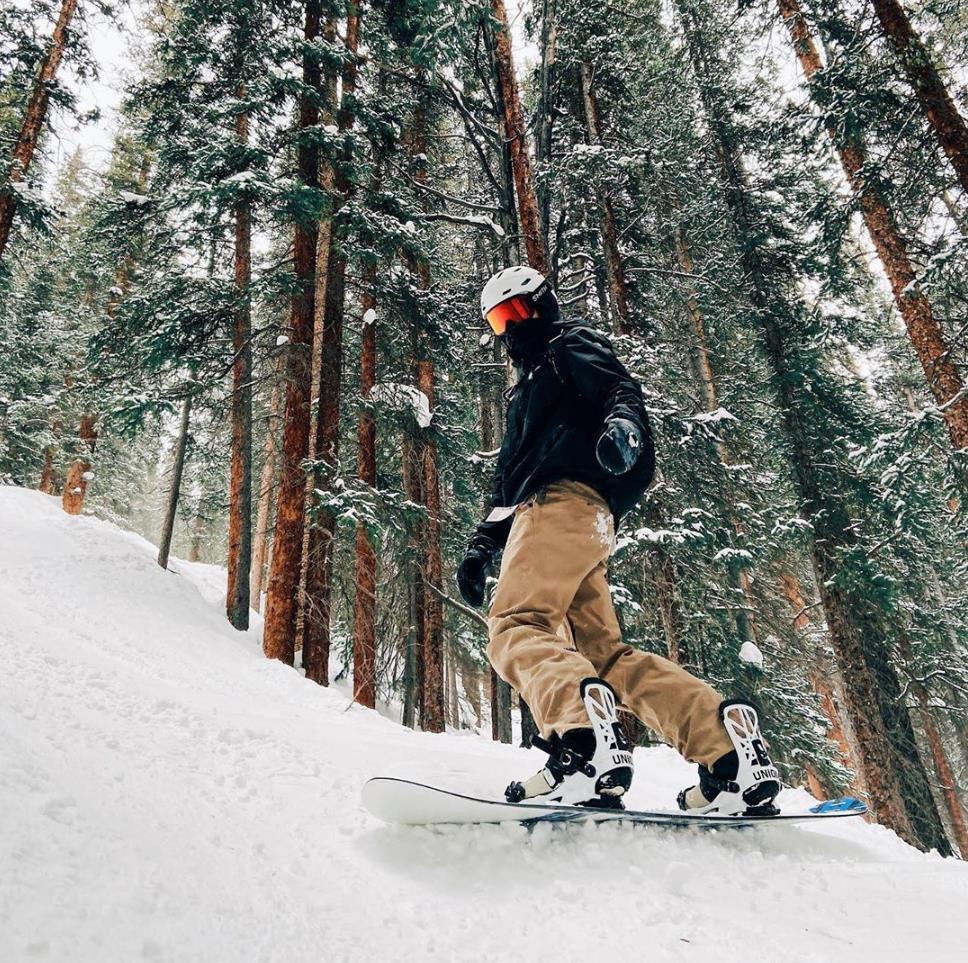 So you're ready to buy a new snowboard, but the amount of choices is a bit overwhelming? No worries — we will give you all the information that you need to choose the best board this season. There's lots of useful information here, so be sure to read through it all before you begin buying. Before we delve into all the different aspects of a snowboard, it is essential that you realistically assess your riding ability. Being honest about your ability will help you choose a board that will help your riding progress faster instead of hindering it. Snowboards are designed with differing materials, shapes, sizes, and flex to aid you at each level of your riding. So first, the basics. We'll split this up into a few simple categories. If you're a beginner but also pressed for time, you can jump to the Quick Beginner's Guide.
Kinds Of Snowboards
There are five main snowboard styles: Freeride, All-Mountain, Freestyle, Powder, and split. The way you ride and where you ride determines the kind of board you buy.
For the rider who is looking for a challenge. Freeride boards are made to take on the steep and deep and keep asking for more.They are typically directional (the nose and tail are not the same size or stiffness), which helps with speed and stability. A freeride board can move fast because it is stiffer and generally larger than a freestyle board. Freeride boards are suitable for riders who know they want to go fast.
All-Mountain
All-Mountain Meant to give you the most options, these boards come in many lengths, are less directional than a Freeride board, and are designed to let your ride wherever your heart desires. As the name implies, these boards are great for riders who love all kinds of conditions on all sorts of mountains and want the best of all worlds. A great starter board or for those that need an extremely versatile board.
Freestyles
For the rider who'd rather be in the park and half-pipe. These boards are lightweight, are a true twin or asymmetrical shape, and flexible. Freestyle boards tend to be a bit shorter, making it easy to spin the board around on features and jumps in the park. The smaller size and softer shapes tend to have less speed downhill and less stability at high speeds — something to consider.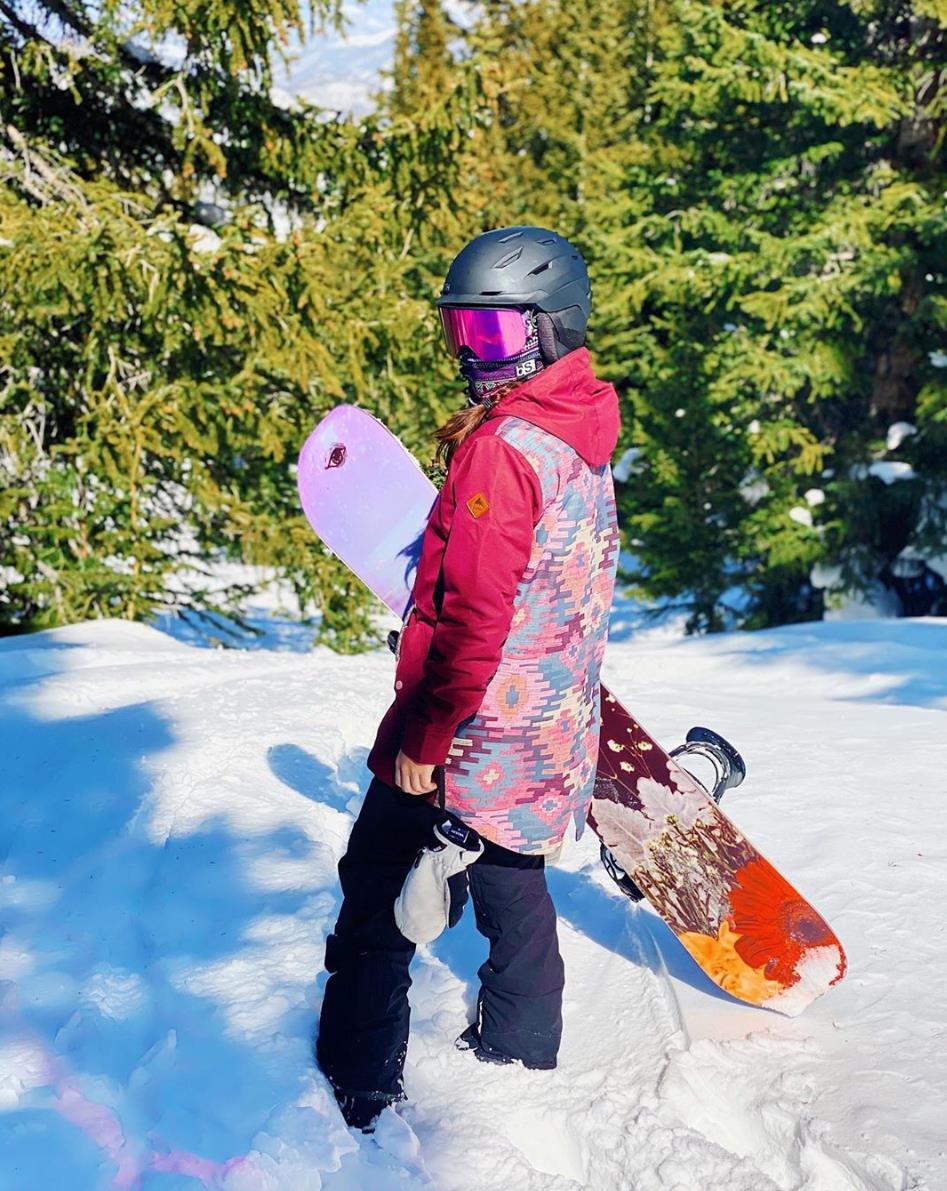 Powder boards
For the deepest of days. A more situationally specific board designed for those deep pow days that we all dream of. These boards are directional and usually have a stance that is set back significantly to the rear of the board. This stance allows more float in the deeper snow, saving your legs for an all-day adventure. Wider noses and tapered tails are common amongst these surf-inspired boards.
Split Boards
For the rider who has no boundaries. Made to aid in the uphill access needed for backcountry riding, these boards detach in the middle, essentially becoming skis. With the attachment of climbing skins, these boards with their specific bindings allow riders to traverse up the mountain to find those epic untouched lines. Always take the necessary precautions, skills, and equipment with you when engaging in backcountry riding.
Board flex varies greatly depending on what the rider needs. Generally, Freestyle boards have the most flex, then Powder boards, then Freeride and All-Mountain boards. Most boards indicate the flex rating on their packaging. This rating may not translate precisely between different board brands, but it will give you a good idea of how soft or stiff a board is.
Beginning riders will want a board with a decent amount of flex because a softer board takes less muscle to control and is far easier to command. This means you'll spend less time on your rump and more time on the runs. As riders get more experienced, they tend to get boards with less flex.
Beginning riders
Regardless of what kind of rider you are,the more flex, the easier it is to maneuver, but the less stability there is at high speeds.  As you gain more experience, you'll need less flexibility (which lets you cut and turn faster and more precisely). Stiffer boards provide better edge control and stability at high speeds.
Snowboard Width
The width of a board is directly related to control — boards ridden in powder need to be wide enough to provide float, but not so wide that you can't turn when you hit a groomed run. Too wide means a board can be hard to turn. Too narrow and your feet will hang over the sides, biting into the snow, causing drag. Your board needs to be wide enough for your feet. So it's pretty easy — if your feet are average size, you can stick to the average width board. If your feet are on the small size (less than 8 for men or 5 for women), a standard width will do, but with a large size (over US size 11), be sure you get a board that has a wide waste.
Snowboard Length
There is no perfect answer to what is the right size of board. Some boards are even made to be ridden at a smaller size than what is considered normal. The size of your board is determined by a combination of your height, weight, ability, and style of riding. Each board manufacturer provides charts to help determine the correct height and weight range that is suitable for that size of board. These charts will give a starting point for picking a size. The longer the board, the more stable it is at high speed, but also the tougher it is to control. The shorter the board, the easier it is to maneuver, but the less stable it is at high speeds. Another factor riders consider when selecting length is the type of riding it will be used for — Freestyle riders tend to choose shorter, more maneuverable boards All-Mountain riders tend to prefer longer, more stable boards.
Rocker/Camber Profile
The shape a snowboard has when it is laid flat is called its profile. This shape determines the way a board contacts the snow and thus effects its performance. Although profile shapes are continuing to evolve, they all fall into one of these four categories: Camber, Rocker, Flat, and Hybrid.
Camber-Camber is the shape that started it all. When a camber board is laid flat, you will see an arch or bow from one contact point to the next. Traditional camber is from tip to tail. This arch pushes the contact points into the snow when on edge providing superior edge control. Camber provides great pop to your ollie's and powerful energy transfer through your turns. Because of the way camber presses the edges of the tip in tail into contact with the snow, it can be unforgiving for a beginner rider and harder to keep afloat in powder.
Rocker-Rocker is almost the exact opposite of a camber profile. Rocker is a bend in the board from tip to tail in a rocker shape. This profile brings the tip and the tail of the board up off the snow when flat, preventing the dreaded edge catch for beginners and provided added float in powder.
Flat– A flat board profile provides more contact to the snow than a rocker profile while still providing less edge catch for a beginner than a camber board. Flat board profiles have more pop than a rocker board and are more stable at higher speeds.
Hyrid– This type of board profile is a combination of both rocker and camber or even all three. A large percentage of boards today are some combination of these profiles. The typical hybrid board profile is rockered in the center of the board, then has two camber zones under the feet, and then is rockered again on the tip and tail. This combination allows the board to be forgiving when riding flat, but when on edge still utilizes camber to grip the snow offering the control on groomers you need and the float in powder that you want.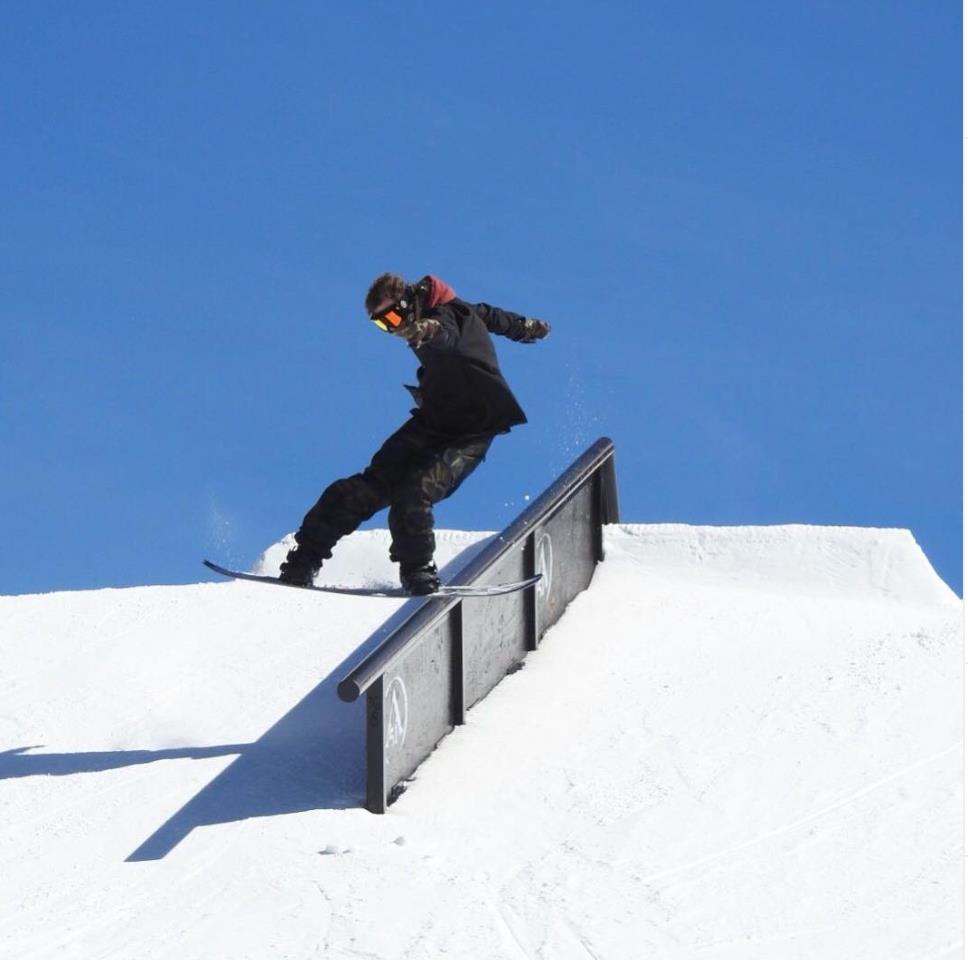 Snowboard Construction
Most boards have wood cores, which are durable and lightweight. Wood cores absorb vibrations well and give the board a snappy feel. Higher priced boards use better materials such as carbon fiber, different types of wood, laminates, quality of base materials, and edges. So more expensive boards deliver a higher quality ride and will last you much longer than the cheap options.
Quick Beginners Guide
Choosing your first board can be overwhelming. In this section, we will simplify the aspects of selecting a board to those that best benefit a beginning rider. So how do you know if you are a beginner rider? A beginner rider is still learning how to control their board and link turns. Beginners typically have little to no control over their toeside edge and have trouble riding switch. of Board – All-mountain boards are best suited for a beginners first board, because of their overall versatility. Buying an all-mountain board ensures that as you progress in your riding ability, you have a board well suited for whatever style of riding you end up preferring.Flex– As you start on your snowboarding journey, you will want a board with a decent amount of flex because a softer board takes less muscle to control and is far easier to command. This means you'll spend less time on your rump and more time on the runs.
Rocker/Camber profile Rocker/Camber profile – The most beginner-friendly boards have a flat or full rocker profile. These two profiles ensure that the tip and tail of the board are rockered up off of the snow, making learning how to snowboard much friendlier. A cambered board would be much harder to control, and it will be much more likely that a beginner would catch their edges, making the learning process full of harder falls. Size– It is beneficial for a beginner rider to choose a board that is 2-4cm smaller than their normal recommended size. This difference in size is negligible when it comes to hindering your progression down the line but will significantly increase your control as you start your progression. Yes, it really is that simple. As you shop for your first board, pay attention to the manufacturer's labels because they will often let you know if the board is suitable for a beginner or not. Don't give in to the temptation to purchase a board that is outside of your ability level just so you can grow into it. Beginner boards and profiles are designed to help you progress, and as you get better, they will still work great for you. If you purchase a board that is made for an intermediate or expert rider, learning may be more difficult and frustrating. Keep it simple and have fun!