ICEMULE Classic Medium Cooler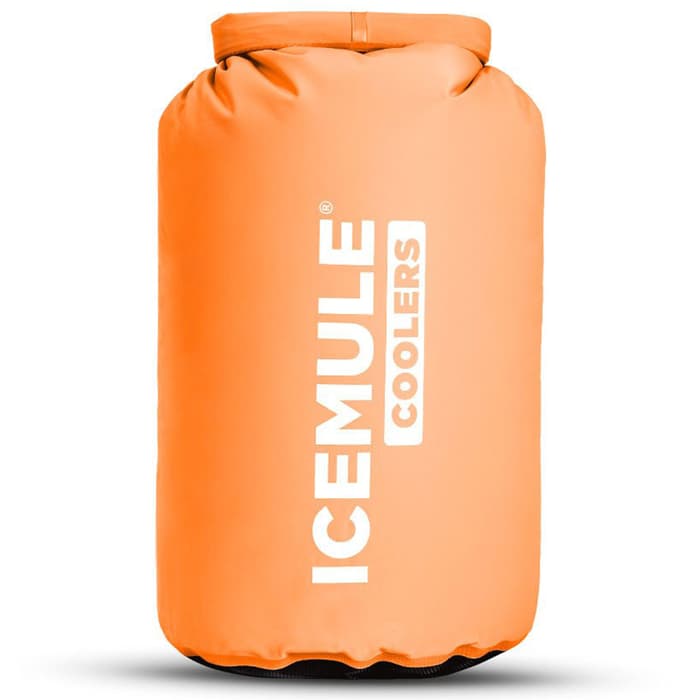 Product Details
The ICEMULE Classic™ Medium Cooler has a 15-liter capacity. Made with MuleSkinET™ & MuleSkinEV™ for a rugged tough & sturdy material along with PolarLayer™ Insulation which helps keep your contents nice and cold. A special feature is the IM Airvalve™ which allows air to be added to the insulation layer for increased insulating capability and also allows you to remove the air for easy storage. Featuring no zippers, comfortable strap for crossbody, floats, retains ice for 24 hours, welded seams to prevent leaks and 100% waterproof. The ICEMULE Classic™ Medium Cooler is ideal for those afternoon hikes or a day at the beach.
---
Features
100% waterproof Floats Retains solid ice for over 24 hours High performance soft cooler Comfortable strap to wear as a crossbody bag No zippers Welded seams prevents leaking IM Airvalve™ allows extra air to be added to the insulation layer to increase the insulation capability & also allows you to release that air to roll the cooler up for easy storage
Tech Specs
Exterior Fabric: MuleSkinET™ Interior Fabric: MuleSkinEV™ Insulation Foam: PolarLayer™ Capacity: 15L / 12 cans + ice In Use Dimensions: 16" x 10" Weight: 2 lbs.
See How Others Are Using It
#sunandskisports
You May Also Like
Customers Also Viewed These Items