Sabre Red Campus Safety Pepper Spray Gel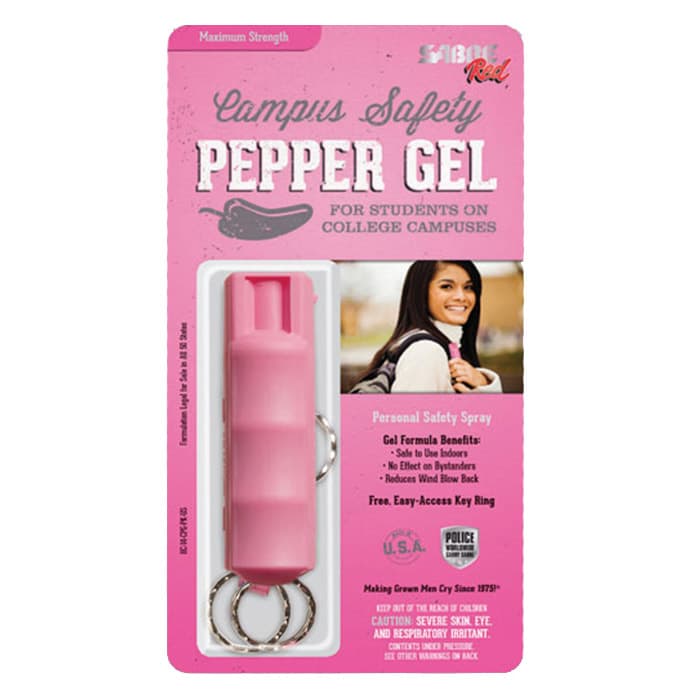 Product Details
The Sabre Red Campus Safety Pepper Spray Gel is designed to reduce the amount of wind blowback. This spray gelis safe to use indoors and has no effect on bystanders. Provides 25 bursts up to 10 feet away.
NOTE: In store purchase only.
---
Features
Quick release with detachable key chain Projects 10 Feet Ballistic stream delivery reduces wind blow back Compact canister delivers approximately 25 shots Allows immediate access to your defense spray when unlocking a door or driving an automobile NOTE: For in store purchase only
Tech Specs
Size: 0.54 oz.
---