HO Sports Pac Mat Inflatable Mat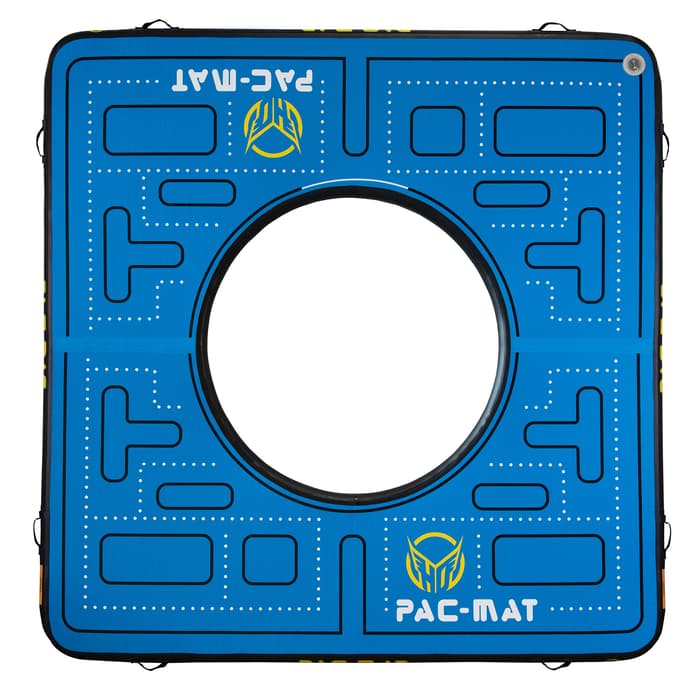 Product Details
The HO Sports Pac Mat Inflatable Mat is a 10' x 10' water mat that's guaranteed to provide endless hours of fun for the entire family. Practice your cannon balls through the 5' center hole, play king of the Pac-Mat or make up your own game using the nostalgic, interactive graphics. The stainless-steel D-rings provide attachment points for anchoring. Durable and rigid when inflated, this inflatable water mat folds down for easy storage when not in use. Use the included electric pump for quick and easy inflation and deflation. The HO Sports Pac Mat Inflatable Mat will keep you and your family where you want to be, on the water.
---
Features
Nostalgic Interactive Graphics 10 cm (4 in) Thick Welded DropStitch Construction 5' Center Hole 8 Dual Layer Neoprene Padded Carry Handles Dual Action Hand Pump with PSI Pressure Gauge Four 3.8 mm Stainless D-Rings
UPC:
Tech Specs
Dimensions: 10' x 10' x 4"
You May Also Like
Customers Also Viewed These Items