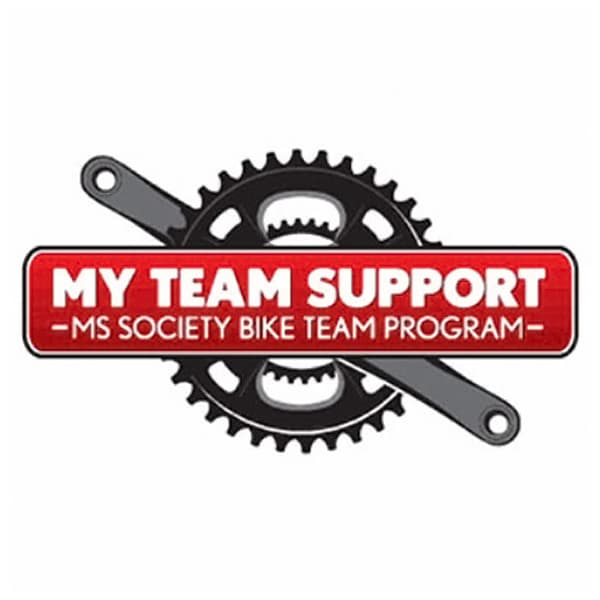 My Team Support
Description
JOIN SUN & SKI SPORTS' MY TEAM SUPPORT PROGRAM!!!
Sun & Ski Sports would like to become an Official Bike Shop for you or your MS Society Bike Team. As your Official Bike Shop, Sun & Ski Sports will provide the following benefits. Benefits are available at any of our Sun & Ski Sports locations.
Key Benefits of the Official Bike Shop program:
5% Pledge Rebate Program ***
5% of all Sun & Ski Sports purchases made using your tracking number is credited to YOUR MS Society pledge fund. (Available the following business day after registration)
Share your tracking number with all of your friends, family, neighbors and other supporters. When they shop at Sun & Ski Sports and use the tracking number, you will receive a credit for 5% of their purchases to your individual MS Society pledge fund as well.
In-store Team Discounts
10% off bikes (excludes sale items)
10% off Cycling Apparel & Accessories (excludes sale items)
30% off Standard Bike Labor
FREE Basic Bike Fit
*** 5% Pledge Rebate
Shop More, Help More: Each time you, your friends, family members, or supporters shop at Sun & Ski Sports, we will donate 5% of the purchases back to your individual MS pledge fund.
How It Works: Register with Sun & Ski Sports. They will then receive an e-mail containing a card with a unique tracking number. Between now and the close of the MS Society fundraising campaign, they can present their card each time they shop at Sun & Ski Sports. We will automatically track their purchases and make the 5% donation on their behalf.
Invite Supporters (Friends, Family, Neighbors, etc. ) To Help: You can provide your supporters with copies of their unique 5% Pledge Program card, and every time those persons present this card at Sun & Ski Sports, 5% of their purchase price will be donated to MS on behalf of that rider as well!
Register Now!
Once registered, you will receive your tracking number and a letter outlining the details of the above benefits.

Let's ride together to end Multiple Sclerosis and have a great time!

Questions? Please contact our Team Captain at teamcaptain@sunandski.com or call 281-340-5000, ext. 145.

PLEASE ALLOW ONE FULL BUSINESS DAY (M-F) TO RECEIVE YOUR ACTIVATED SUPPORT CODE VIA EMAIL.

Properties
Customer Reviews
Questions & Answers
You May Also Like
Customers Also Viewed These Items